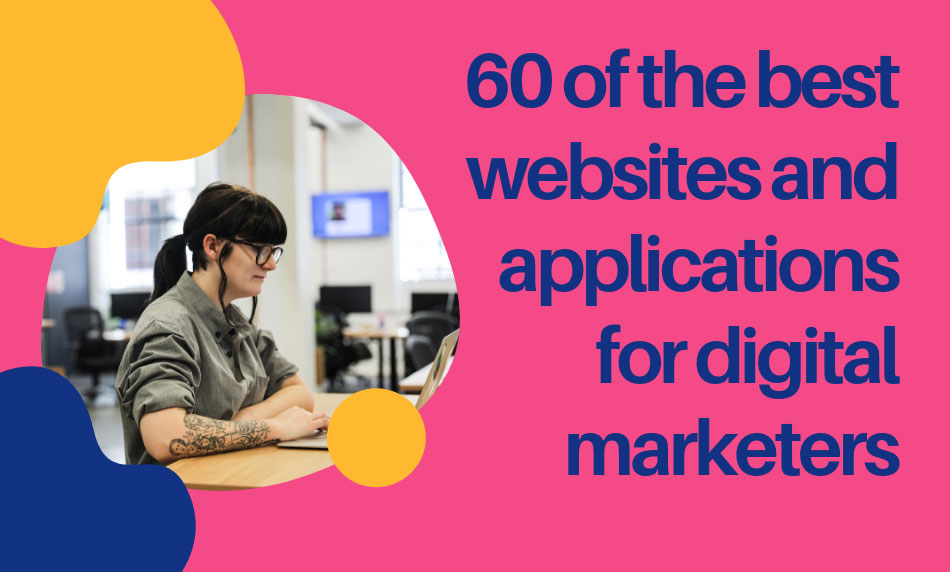 60 of the best websites and digital marketing tools 2019
Instagram marketing strategy for small business
You may be asking yourself, how does Instagram work for business?
Well to start Instagram has over 700 million monthly active users and has less competition they other social media platforms giants like Facebook.
If you play your cards right, you can gain a targeted and interested following of users without having to spend to much money.
If you want to learn how to use Instagram for business.
We have selected some applications to get you started so you can fast track.
The learning process and put scheduled programs in place to run your campaigns for you.
Each of our selected applications will be able to show what you do in a creative way.
To provide Instagram analytics for your business, optimize your Instagram stories and create a winning profile.
Postedo – Schedule Instagram posts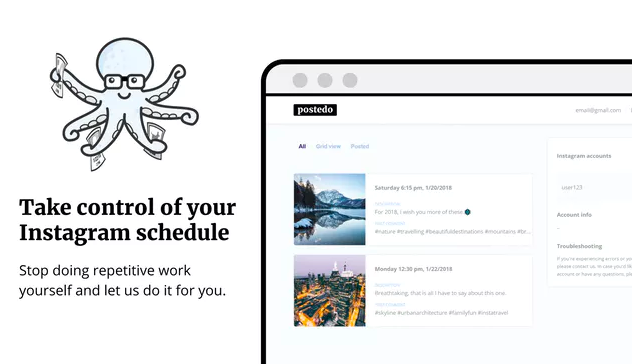 This is a great application which will help you schedule posts for Instagram.
All you have to do is get your images ready on your phone or laptop, from here you can upload them to Postedo, set a schedule and the software will do the rest.
Stori – Save and Download Instagram Stories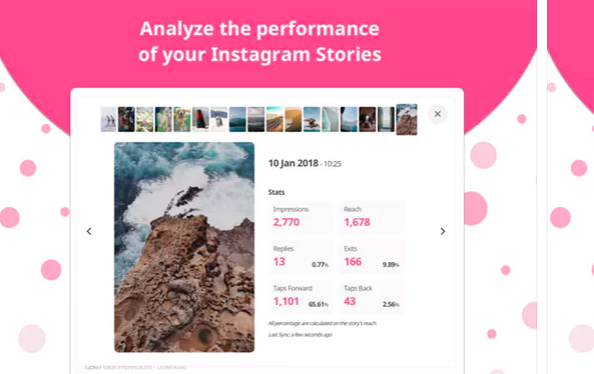 If you are looking for the best digital marketing tools 2019 then use Instagram to store all of your Instagram stories or the stories of clients you are working for.
This app provides a way to get past the 24 hour limit. You can view all of your stories from any device all in on place.
From here you can view the analytics of each story you have promoted on Instagram including metrics such as impressions, users reached, taps and forwarded stories.
If you need to reuse your stories you can also download them to use on other platforms.
Jetpack App – Hashtags for Instagram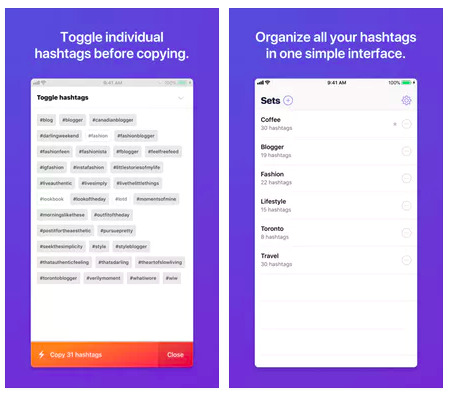 Jetpack for Instagram allows you to curate and copy tags into categories or themes to use for your posts.
You can copy perfectly formatted hashtags to your mobile phone's clipboard with one tap.
This will save you time when posting images, no more of the tedious select, copy and paste function.
This is one essential app you can use to manage all of your hashtags.
Fastory – Mobile-first Landing Pages, Micro sites and Vertical Ads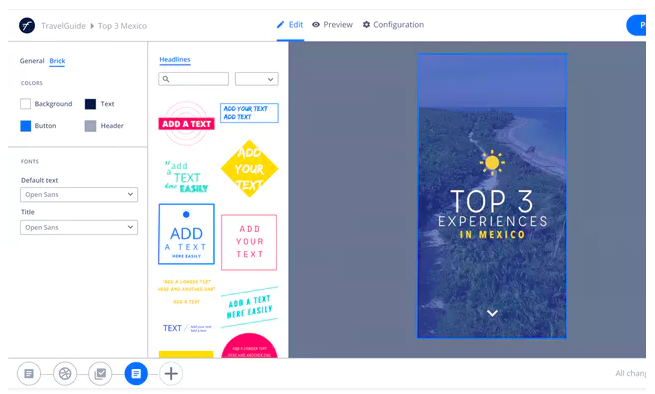 Get your audience hooked with your fabulous Instagram stories.
Fastory allows you to create and captivate your audience with professionally design stories.
You can also view specific KPI's and understand what works and what doesn't with the Fastory analytics dashboard.
This application also goes a step further with social media marketing by allowing you to create branded games, run A/B tests and create a bond with your followers to build strong brand loyalty.
Lisa – Pick the best photo for Instagram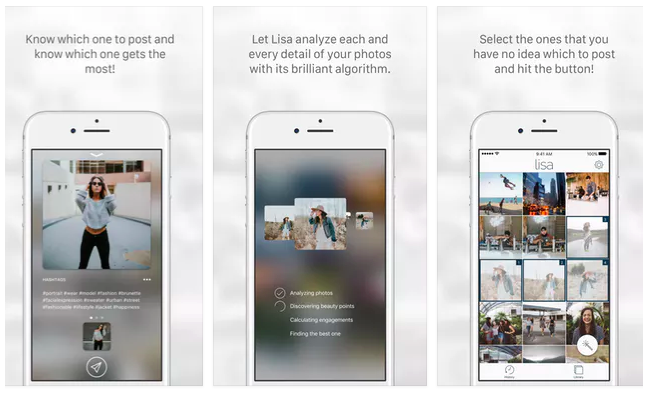 Ask Lisa is an AI powered engagement predictor for Instagram photo's.
Thousands of people are using Lisa to analyze their photo's so they know what to post and when to post.
Lisa will analyze all of the tiny details in your photo and find which photo's belong to which category.
The more people that use this AI app the better the program will become.
Check out Lisa A.I for Instagram
Link My Photos – Add links to your Instagram photos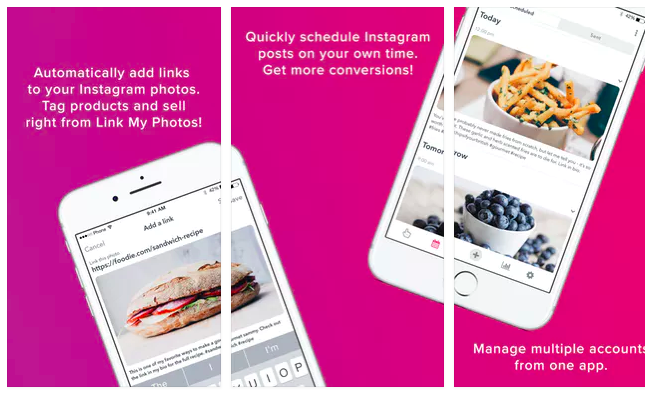 Have you noticed that you can only have one clickable link in your Instagram bio and to further the frustration your image photo's can't be linked to your website blog or product page?
Link my photo's is the ultimate solution for shop-able photo's on your feed allowing your followers to click and shop directly from the products you post on Instagram.
All you need is a Paypal account and you can quickly setup your own online store and sell straight from your Link my photo's page.
The future of AI in digital marketing is here
In today's tech industry, many businesses can benefit from AI products and AI tech to help with business needs such as phone conversations, emails, social media and customer reviews.
We have sifted through the best AI software and free digital marketing apps solutions for small business so you can contemplate the benefits of AI in the workplace.
Start up companies and entrepreneurs can get ahead of the competition by utlizing the AI revolution to personalize marketing campaigns and better understand customer intents when purchasing services and products.
Tonkean – End-to-end workflow automation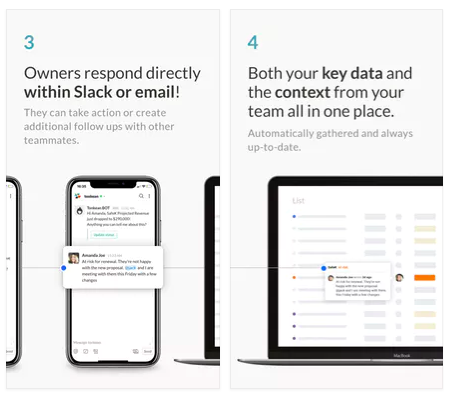 This is a next generation business dashboard built with AI intelligence.
It will track data that you are trying to monitor, such as customer communication and project deliverables. Once you have setup the data feeds you want to track
The A.I bot will reach out for updates in real time.
You can use this dashboard to integrate data from sources such as Salesforce, Zendesk, JIRA and other applications.
This application will reach out and track data to find inconsistent spikes, from here it will alert you so you can get the answers you need before you even know you need them.
Howler Press Release – Run automated PR campaigns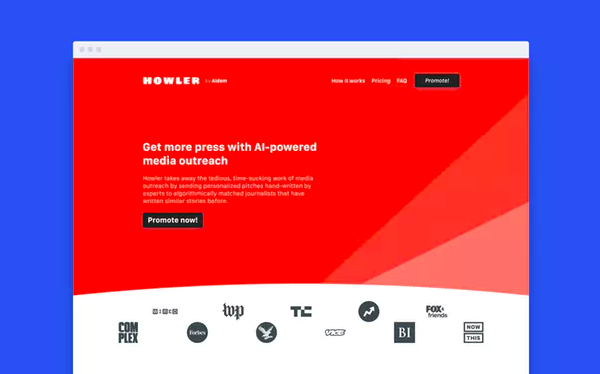 Howler designates journalists and personalized pitches matched by an A.I algorithm.
Howler provides a panel of experts and support teams to write the perfect pitch for a dataset of journalists based on their overall influence in recent articles.
Howler handles all of the manual work including email follow ups to ensure your press release hits the target. Monthly reports are provided for each press release you submit.
Captain Growth – Optimize and scale your ads in Facebook and Adwords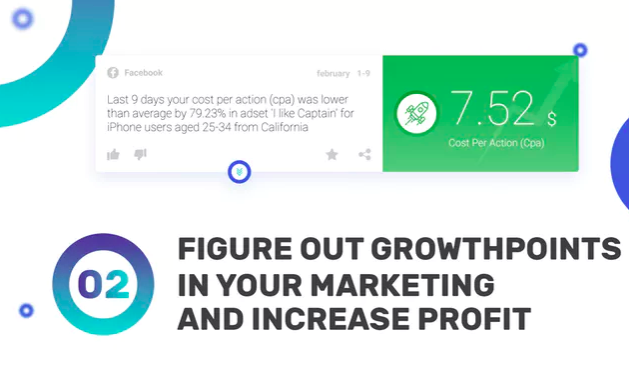 This is one of the best digital marketing tools 2019, captain growth is an A.I algorithm that will extract valuable insights from your Facebook and Google Adwords advertisements.
This app will show you what adds to improve and what adds to drop based on specific data so you can make the right decisions and focus on on a higher ROI.
This A.I program will tell you things like what to fix, bad performing audiences, creative insights and regional problems.
This can be a real time saver for people who have no knowledge of advertising and just want to make money online such as dropshippers using Oberlo and Shopify.
If you are new to Facebook marketing then give this application a try.
Oqtor – An electronic press kit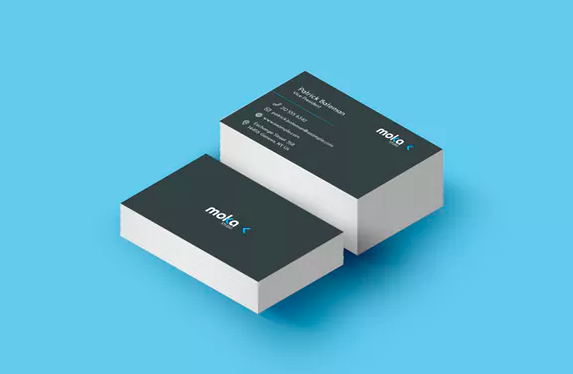 This is a program which will create the best design based on the unique characteristics of your business.
All you need to do is tell the program your business information, upload your logo and the rest is good to go.
This A.I program is only focused on business cards and they ship world-wide.
"Oqtor is an online design tool that uses artificial intelligence to instantly generate beautiful designs tailored to a company's identity.
The experience starts by going through Oqtor's interactive creative brief in order let Oqtor's smart algorithm understand a company's unique characteristics such as their logo, font, website etc…
Once Oqtor mapped the branding of a company, it generates tailor-made designs that match that branding.
The user can then quickly edit the chosen design (or directly preview it), and then bring it to life by having it professionally printed & shipped in only a few clicks.
Entrepreneurs should consider using Oqtor not only because it's fast and very easy to use, but also because Oqtor handles everything from the initial creation to the final printing.
It's literally the easiest way to create stunning designs.
Oqtor's twitter handle: @oqtor
Beautiful.AI – A.I. Powered Presentation Software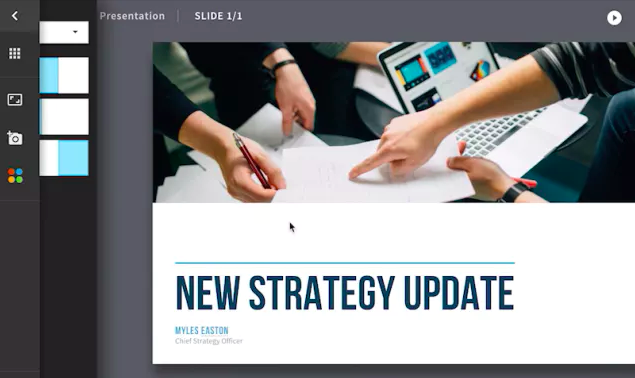 This is an app which instantly visualizes your ideas into smart templates, the A.I part of the system focuses on the design on your slide which allows you to focus on the content.
This app has a strong focus on creating themes which are clean, modern and professional.
Once you get started it will re arrange the design based on what you have added and what you may add to your slides in the future with adaptive A.I layout adjustments.
Timely – Fully automatic time tracking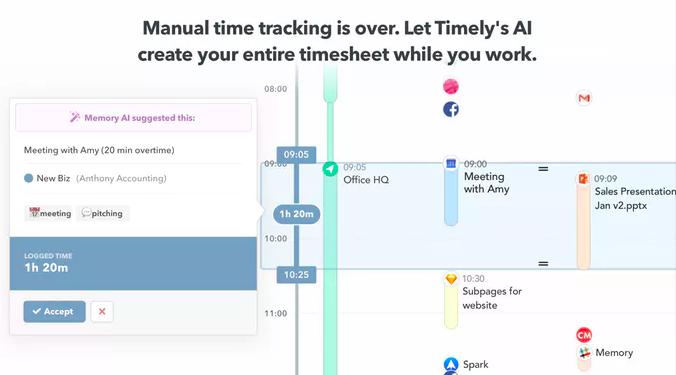 This is a time tracking software dedicated to removing manual time tracking.
This program will collect the data you product daily and the A.I program will translate it into visually appealing timesheets for yourself our your boss.
This will soon be a program everyone will be using, to save time without having to do manual data entry for time tracking.
Polisis – Summarize any websites privacy policies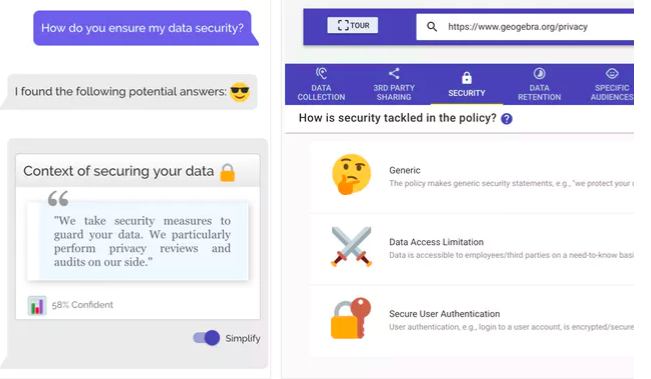 Have you ever signed up for some software and skipped over the privacy policy?
Maybe this is something you should look more carefully at when you are working with programing and consumer data.
This A.I software has a new way of visualizing privacy policies.
This app will read and collect all of the information about the privacy policy.
From here you can ask the PriBot questions or concerns you may have before signing up and it will give you answers in real time.
Fin. – Qualitative and quantitative insights to accurately measure team process and productivity
Do you find you are running out of time to organize tings such as schedules, books you want to purchase and catching up with friends for dinner?
Fin will understand your context, learns your preferences and will handle all of your requests.
Fin will connect to the online services that you frequently use and will learn how to manage your requests over time.
What are the most useful online marketing tools?
Online marketing is evolving at a rapid pace, with the introduction of A.I, free digital marketing apps and blockchain technology.
Start up companies will need to get ahead of the competition and have a solid set of tools at their arsenal to create an effective marketing campaign.
So to meet this need we have research the best online best business apps 2019.
Online marketing tools for small business now involves a few distinct area such as social media marketing, email marketing, launching an app, PPC marketing.
Just because your competitor is having a huge success online, it does not mean you will get the same results, you may even have to try referral marketing to gain a competitive edge.
You will need to analyze keywords and compete in the same market space to find where your potential customers hang out most and have the best marketing apps for small business at your dispense.
If you don't have the time to manage and monitor social media growth, a social media marketing consultant will be able to build your brand persona and create a social media strategy for your startup company.
Drift – Conversational marketing platform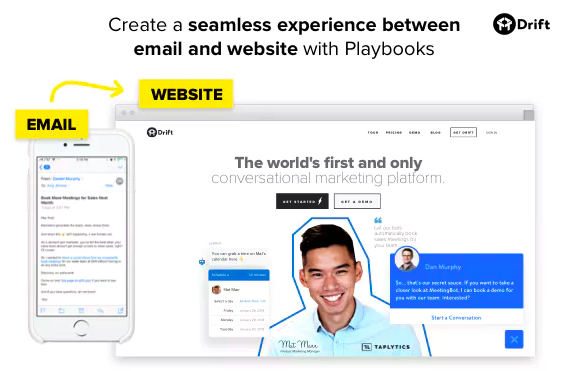 One of the best marketing apps for small business.
Capture emails through conversation
Drift is a platform built on the concept of conversational marketing.
Drift allows you to setup detailed steps and answers and makes it easy for you to connect with people in real time conversations.
Drift can give your customers the answers they need.
It includes an intelligent sales bot which will qualify leads based on the questions presented.
Reshot – Free Handpicked, non-stocky images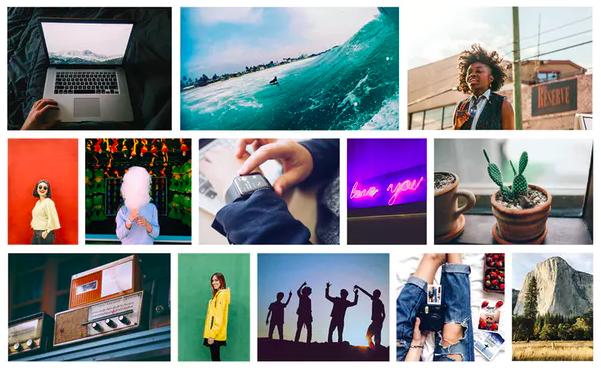 Free stock photo's for your marketing presentations
It is hard to find a website that has free stock photo's that are unique and trendy.
This site is for the millennial's that know what photo's are cool.
This site stocks the latest emerging photographers photo's for free so you can use them on your site or blog posts.
Most startup businesses do not fail for lack of building a useable product.
Most fail for lack of traction. Your early marketing efforts are extremely important, but it's hard to compete with big companies with seemingly endless advertising budgets.
Reshot (reshot.com) is a massive library of handpicked free stock photos built to give startups and those with bootstrapped budgets easy access to high-quality, authentic imagery.
Using engaging, high-quality photos is one of the quickest ways to make your garage-built startup feel trustworthy and attractive to early customers.
Tyler Walch @tylerwalch / @reshot_HQ
First Search – Find great articles on Start-ups and Careers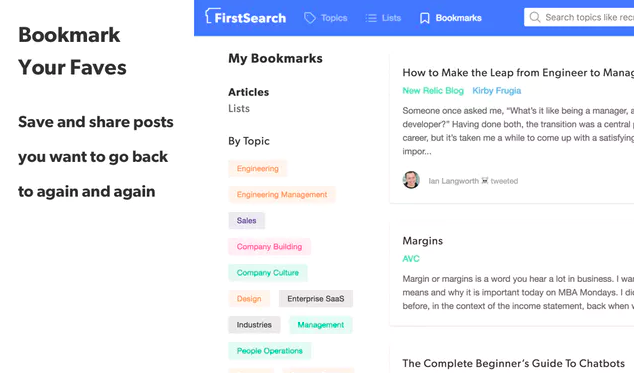 If you are looking for advice or examples of startup's working in the industry then this is a site you need to take a look at.
It has searchable startup advice with a large database of high quality articles you can read, based around start up businesses.
With over 10,000 articles written by some of the leaders in the tech industry you can gain an insight on what works and how to improve your business concept to potential investors.
Aidem Network – Launch your product to thousands of people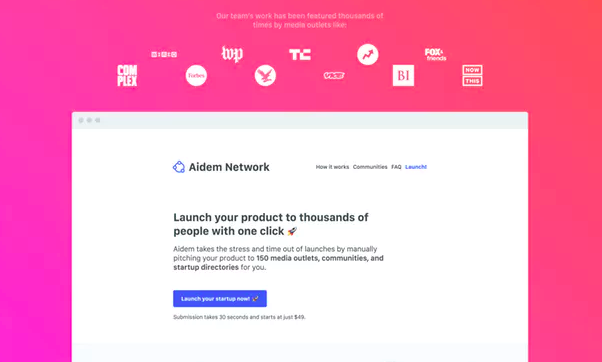 Launch your product to multiple websites in one click
When you launch a product or SaaS service as a startup you will need to market it on multiple product review websites, you can also do some PR and link building but it all takes time.
The Aidem network is a service which will launch your company to thousands of websites and journalists.
Users have reported that they had their company featured on sites like Forbes, TechCrunch, Vice and Buzzfeed.
Quokka – Send a re-targeting message to those who ignored your first email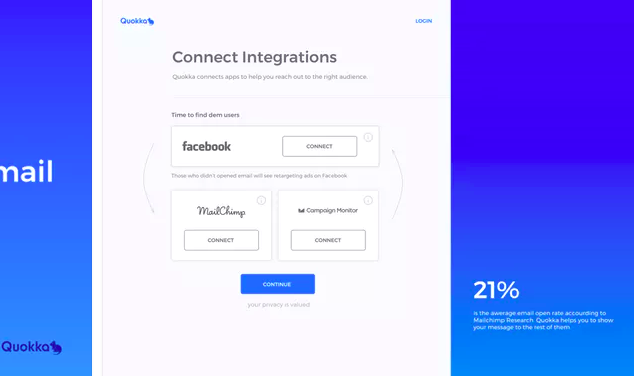 Re-target your marketing emails
If you are sending cold emails or marketing emails not everyone is going to open the emails that you send.
Imagine if you could re-target the people who didn't read your email with your message anyway?
Re-target those users with Facebook re-marketing advertising so you get your point across.
Be creative with your adds and get noticed.
The Influencers Marketing Stack – Everything you need to launch a killer campaign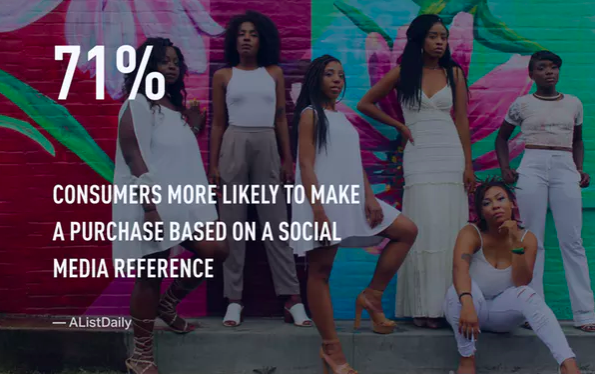 Free resources for startups to launch their campaign
This website has gathered resources from some of the top social media marketing brands in the net, bundled them together into one resource available to download for free.
You will learn things such as:
The perfect plan strategy
finding the right influencers
how to contact influencers
launching your campaign
monitoring your strategy and tools to watch your business grow
Influencer markeing is an essential way to build trust quickly.
By piggybacking on other peoples audiences you can create a vision of credibility with your new customers.
Checkout the influencers marketing stack
Get Tech Press – Get access to 3000+ tech journalists, Growth Hacks, Submit sites, Facebook groups and more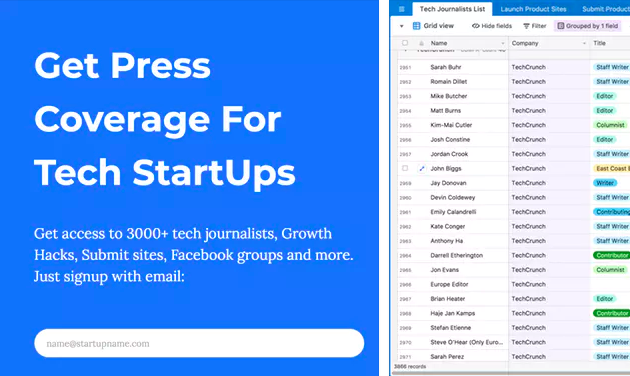 Coverage for tech startup companies and find the best apps for social media content.
When you sign up to this site you will get access to over 3000 sources to share information about your company.
These include:
Journalists
Growth hacking sites
Facebook groups
App review website and product launching websites
You can get access to journalists that work for some of the top media website such as Bloomberg, TNW, Mashable and Venture Beat.
Save yourself some time and money when launching with this pre package media outreach resource.
Clearbrain – Predict user intent and optimize your ROI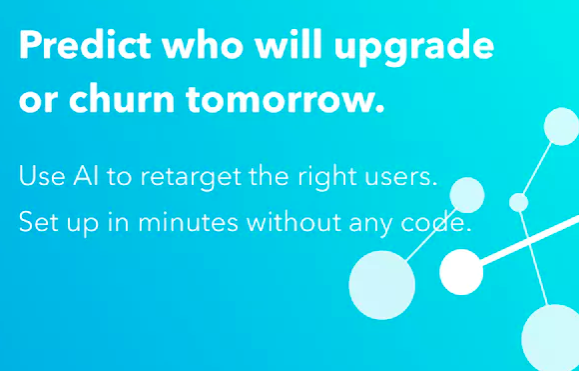 Predict which users will churn or upgrade on your app
If you are launching an app and have a user base of over 50,000 then give this program a try.
It will give you information on your users such as propensity scoring, conversion optimization, retention modelling and personalized re-marketing.
Clearbain will identify which of your users become long term subscribers.
This app will also connect with your email, analytics and database platforms to provide accurate data analysis.
App Growth Lab – An easy to follow app marketing course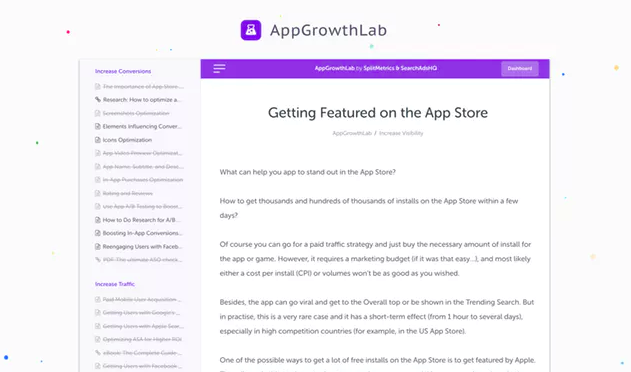 A free course for app owners and marketers talking about the best digital marketing apps 2019
This is a course design for app owners who want to growth hack their way to the top of the app store.
You will be sent 55 lessons from some of the top marketers in the app marketing business.
You can study from your email inbox or through Facebook messenger.
Some of the instructors include big names such as:
Shani Rosenfelder – Head of content and mobile instights at AppsFlyer
Ilya Sidorov – Performance activation specialist at Google
Eugene Nevegen – PM at Facebook Messenger
Liza Knoto – Marketing Manager at Splitmetrics
Brian Peters – Digital Marketing Strategist at Buffer
Mailport – MailChimp meets Facebook Messenger Marketing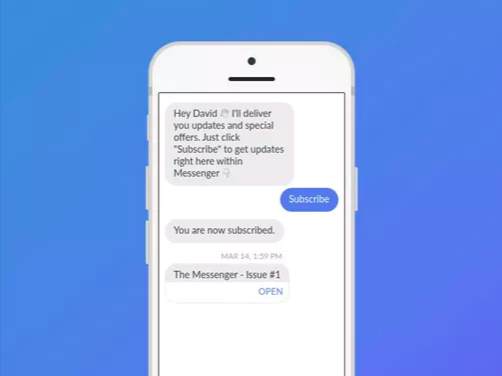 Grow your Mailchimp list with Facebook Messenger
Are you trying new ways to grow your mailing list and find that your website is not converting so well?
Why not try working with Facebook.
If you have messenger subscribers from your Facebook page, this app will send out campaigns through messenger to activate new subscriptions.
Create a sequence that works and utlize the largest social media platform to grow your business.
8 Essential Mac iOS Apps for a Digital Marketer
Many digital markets like to work on a Mac so it is essential that you a have the best marketing apps for small business at your arsenal for optimized results.
We have selected 8 of the best apps you can download and install to improve your businesses performance.
Flow – One collaborative workspace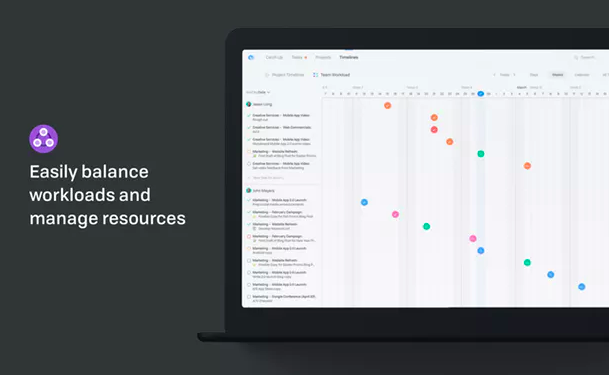 Project management for teams
Flow is a simple project management application for Mac that provides powerful task management, project start and end dates and plenty of integrations with programs such as Slack, Google Drive and billing software.
This is the perfect software for any new startup looking to easily manage projects on the go.
Station – A single place for all of your web applications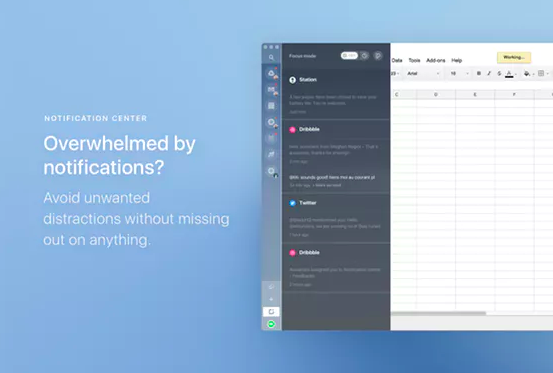 All of your applications in one place
Station is a the best digital marketing tools 2019 for a free Mac iOS program that provides a workspace to store all of your work applications.
If you find you are always getting lost, with too many tabs open, then try this program out.
You can easily bookmark your favourite applications and important work tasks to create a clean and tidy work environment.
Some highlighted features include an internal search feature and integrated notifications.
Station is integrated with over 300 well known applications with new app's being added every month.
1Password – Save your passwords and log in to sites with a single click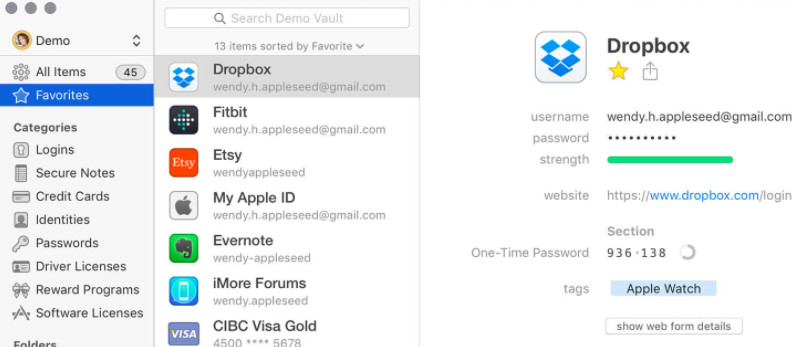 Secure all your passwords with one login
Everybody has multiple passwords that they need to remember for different applications on the web.
When working from different browsers it is not safe to save your passwords within your browser as it can be easily downloaded by people who may have access to your computer.
When you use 1Password your data is encrypted and protected by one master password.
It is secured with AES-256 bit encryption and offers multiple authentication factors for extra security.
Framer Design – Create responsive layouts, design realistic prototypes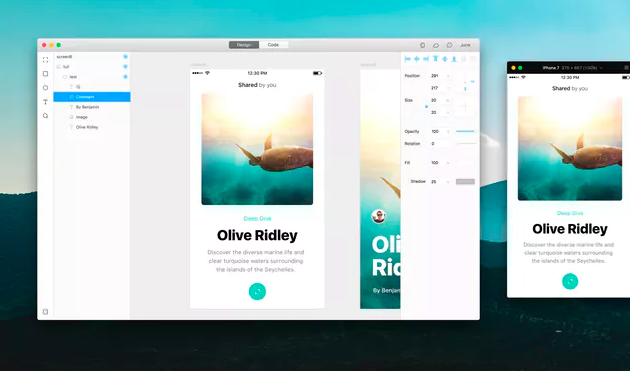 Draw, animate and share screen designs with your team
This is an application suited for design and coding teams in tech startup companies.
It allows you to create pixel-perfect screen designs that are responsive with presets for desktop, iOS and Android.
You can get visual feedback on tweaks you make with design or coding, which you can share with team mates through live mobile apps.
MindNode5 – Capture Your Thoughts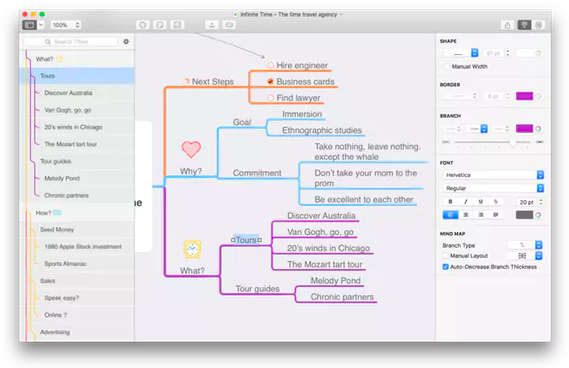 Visual mind maps and brainstorming on your Mac
Every ides starts with a thought, which leads to another thought which forms a collection of thoughts.
MindNode is an app that allows you to mind map your thoughts and ideas.
Drag and drop topics, images, links and tasks into a well designed relationship designed chart.
Flawless App 2.0 – A tool for iOS developers to compare the expected design and the real app right inside iOS Simulator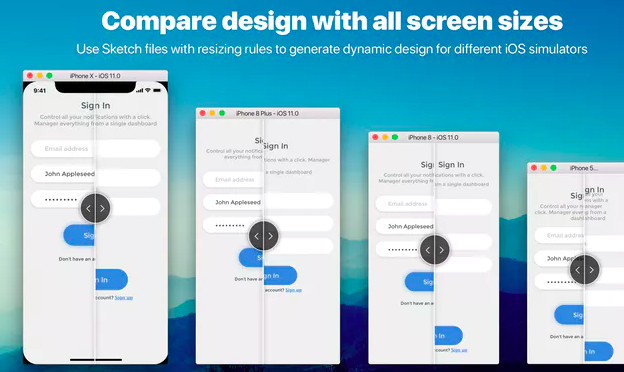 iOS mobile app design tool
This is an indispensable UI program to compare iOS app designs for pixel perfection.
Simply use the drag and drop design with your jpeg, png, tiff or gif files to gain a visual representation of how your app will appear in iOS.
This app supports all portrait and landscape screens.
With an inbuilt iOS simulator it will allow you and your team to fix visual issue on the fly saving you time and money.
Origami Studio – A tool for designing modern interfaces, built and used by designers at Facebook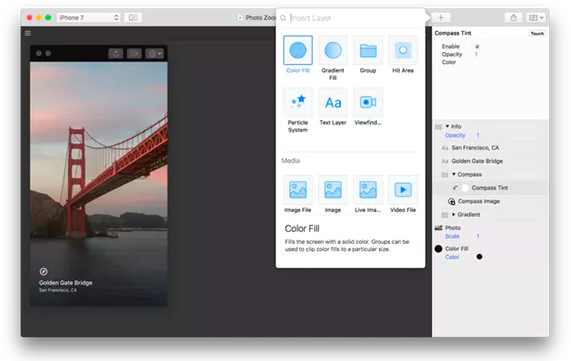 Design and Prototyping
Bring over your layers from sketch and play with masks and live camera's then work with your flows and interactions to create the ultimate app or website.
This is the tool that the Facebook team has used to build Facebook, Messenger and Instagram.
Mail Designer 365 – Create professional newsletters with no coding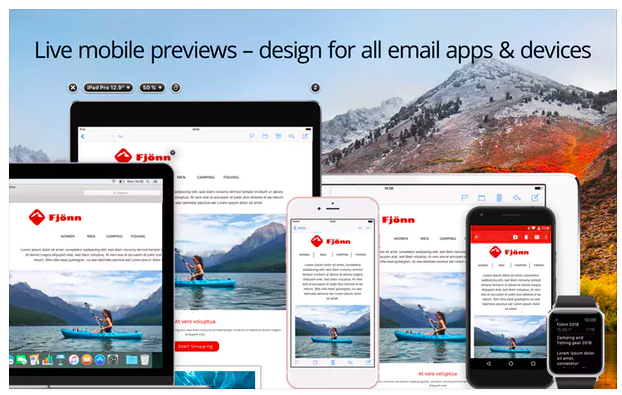 Build professional email newsletters on your Mac
Are you looking to create newsletters that convert with your customer, though you don't have coding knowledge?
Then take a look at this program.
It is a visual design platform dedicated to building modern and responsive newsletters with a drag and drop interface.
It comes with 80 pre built templates you can modify with your own branding.
Essential digital marketing tools for conversion optimization
Editors choice of applications
Conversion optimization techniques for your website can come in many forms.
You can improve your landing pages to match your traffic source, you can focus on gaining subscribers and segmenting lists you can even record what a user does when they visit your website.
CRO is an important focus for any website niche and the applications we have selected in this list were chosen based on their ability to dramatically increase conversions.
Building a Theme for your Website
Your business website will be the tool for your growth and success online. You may have heard of the term "growth hacking" with the best b2b apps.
This is done through fine tuning your strategic, creative and conversion optimization plugins.
Building a finely tuned website, is the best option for budget conscious start up companies and entrepreneurs looking for quick and effective traffic building strategies.
How to optimize a WordPress theme for search engines and customers
We are going to suggest WordPress for companies in the startup field.
WordPress is a solid and well structured content management system that has flexibility, security and added functionality for growth.
Your website is the face and brand of your company. We have suggested the best theme websites and marketing plugins that will streamline your online growth strategies.
The best apps for social media content on WordPress
Working hard to build the perfect website is one of the first steps for any new company.
Converting customers and building traffic around your website shouldn't be taken so lightly.
You need the best apps for social media content.
Taking time to properly setup your website into a marketing beast is the best way to build your customer base.
With your theme and design already setup the next step to launching a successful business is conversion rate optimization (CRO).
Properly implementing tracking and analytics plugins can give you an insight into how your customers are interacting with your newly design online brand.
Hosting a secure website
Finding a reliable web host that does not oversell resources is impeccable for a fast loading stress free hosting experience.
You may already have a website hosting company or are looking for a new one.
We have selected some of the best web hosting companies that are well suited for start up companies.
Each of these companies offers the best server resources for each hosting package they sell.
Our choice for standard hosting
Our choice for WordPress Managed Cloud Hosting
Cloudflare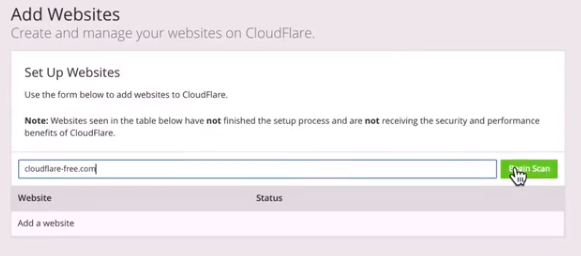 Make your website faster and safer
Cloudflare is a company which acts as the middle man for website traffic.
When you point your domain to their DNS servers they will provide added security with a global network built for scale.
They have a free version for start up companies looking for CDN services, Ddos protection, Free SSL certificates and website file compression.
This is a company which is backed by Google, Microsoft and Baidu the top 3 largest search engine companies.
Cryptocurrency free apps for small business
Cryptocurrency is one word you will hear more often as the market grows.
Every new startup company from 2019 onwards should know about Bitcoin, Litecoin and Ethereum not only for payment purposes but for future technologies being built on the blockchain.
New startup companies and entrepreneurs should consider taking payments both online and in store with cryptocurrencies for investment purposes and also to get a head start on this growing form of currency.
Robinhood – Stock and Cryptocurrency trading with no fees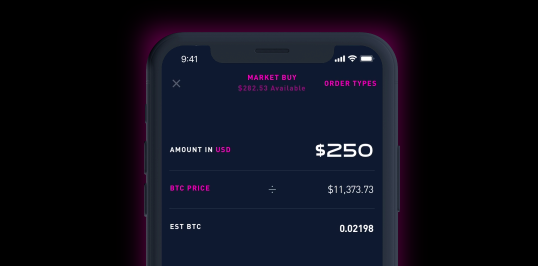 Zero-fee cryptocurrency trading
This is one of the best digital marketing tools 2019 for cryptocurrency trading plans. It has everything in one place, it also includes stock purchases and options for the savvy investor.
The best thing about this app is your can purchase and trade in cryptocurrencies without any fees.
You will have instant access to your funds when you deposit or sell stocks.
Savvy – Cryptocurrency payments on your website with low fees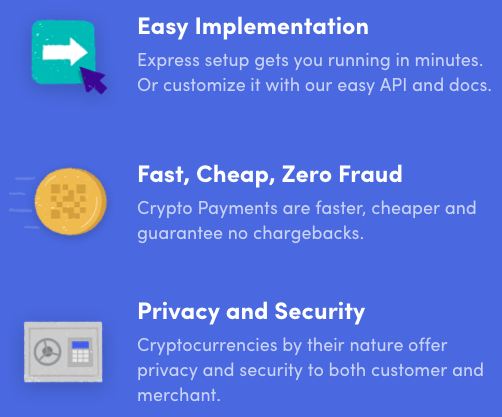 Accept cryptopayments online
This is a new startup company which is growing fast.
They offer easy express setup for any company to accept crypto payments online.
With a 0.01 sending fee on each transaction fee and an API for NodeJS, Ruby and PHP it can be integrated into most custom platforms.
This would be something you could use if you are developing an app or web application that needs a cryptocurrency payment processor.
Cointracker – Cryptocurrency portfolio app for marketing knowledge

Cryptocurrency portfolio & tax manager
This program calculated and tracks your capital gains.
You can download your current history for tax purposes.
When using this program you can get a clear picture of your investments portfolio in crypocurrencies and visualize how your coins move between wallets as your invest in different coins.
This is an all in one dashboard which has read online access to the major cyptocurrency trading platforms such as Binance, Bitfinex, Bitstamp, Bittrex, Coinbase, Gdax, Kraken and Gemini.
Hexel – Create your own cryptocurrency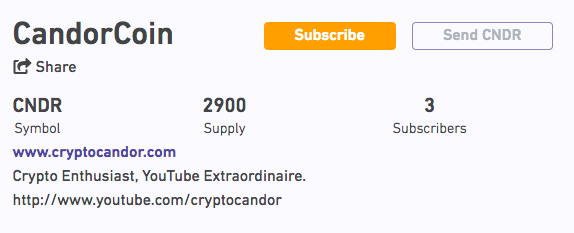 Create a cryptocurrency for any community
Creating a cryptocurrency is a great way to get people involved in your website.
Hexel gives you great tools for creating, minting and managing your community token.
Create a logo, upload it and create an amount of coins to be distributed.
Get creative and get your cryptocurrency shared by the people you want involved with your new startup company.
Accounting and Legal Documents
This is the first and last thing you need to take care of each financial year. We have selected the best online applications for accounting, each app will have options to integrate with your CRM or online website so business processes can be streamlined. For most startup companies, you will need to create privacy policies, terms and conditions, disclaimer and other documents to protect your companies legal rights. Each of these applications will save entrepreneurs time and money so you can focus on growing your business.
Freshbooks – Accounting Software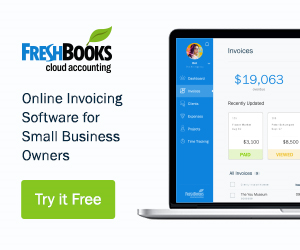 The best online account software packages
Freshbooks makes small business invoicing and billing easy.
Monitor and manage your expenses, time tracking, projects, estimates, payments and reports.
Freshbooks integrates with 100's of web applications and is available as a mobile applications with international support for multiple currencies.
Freshbooks makes creating professional looking invoices for your business easy with customizable designs and personalized thank you emails.
Terms Feed – Legal Policies for Start-up Companies
Legal agreements and policies for online businesses
Instead of a generic template terms feed creates customized legal agreements and policies for your website or app.
Instead of paying for a high priced lawyer, small businesses and startups need high quality legal documents at a cost effective price.
Terms feed will gather your business information and send you an email with all of the policies and agreements needed for your startup company.
DCMA – Protect your content legally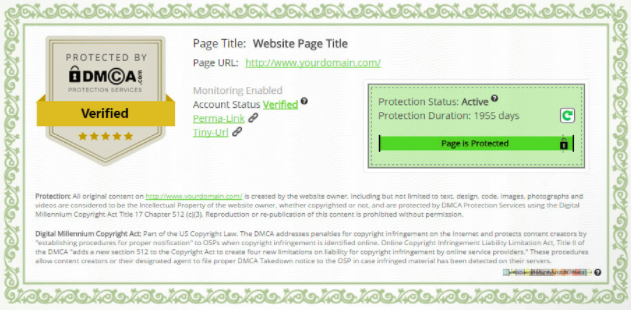 Protect your websites content
This is a company that will protect and secure your content, images and videos.
This is an effective deterrent and management system to stop people from stealing your content.
Once you have signed up you can use this websites online scanner to search the internet for copies of your website. Their website detective will reveal content information of ISP's hosting the infringing website.