Are you asking, what is white label email marketing software?
It is software you can install on your server which allows you to send email newsletters to your customers, branded under your own company name. You want to be able to offer the best email newsletter software to your clients, while charging a monthly fee for the service.
This is a well known online marketing practice in which a product or service is produced by one company and then rebranded by another company to make it appear to be their own.
---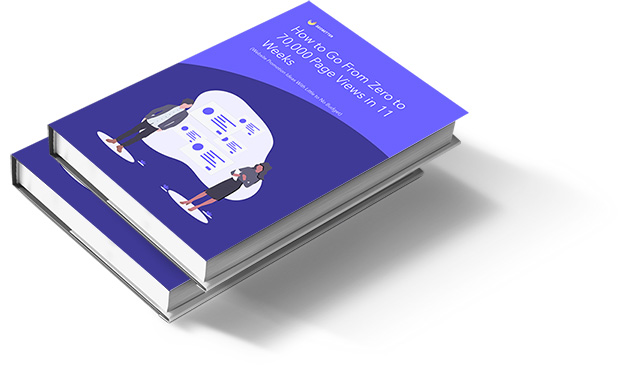 SEOBetter: Step-by-step How to grow your traffic to 70,000 unique visitors in 11 weeks.
Get this eBook PDF for free (RRP $9.95 on Amazon Kindle), plus new updates and thoroughly tested online marketing techniques by subscribing to my newsletter.


You can also sign up to our newsletter with Facebook (quicker and easier)
Starting a digital marketing business – How to install white label email marketing software
For all web development companies, design companies and anyone who runs a digital marketing business, you should be organizing to sell email marketing services to your customers. The email marketing software we will be talking about in this article supports subscriptions and payments through Paypal.
Starting a digital marketing business can be very tough, you need all of your bases covered and the services mapped out for what you are willing to offer. One of the major areas you need to cover is learning how to setup white label email marketing software to bring in those much needed monthly subscriptions.
Offer your clients your B2B email marketing services
When you start your digital marketing company you want to also be known as an email marketing services company.
By offering your client the service of web development, SEO, PPC and social media marketing, why not make an extra $30 – $100 a month by offering an opt in email marketing solution.
Finding a reliable web hosting company for your self hosted email marketing software
The first step is to find a host that can handle the software, will have no downtime and has the right server requirements.
We suggest the following company
Jaguar webhosting is fast and reliable for this email marketing sofware – Sign up here
You will only need a basic shared account where you can upload the email marketing software.
You need an Apache server running a Unix like operating system (e.g. Ubuntu, CentOS, Linux) with PHP & MySQL support. Every hosting company will provide linux hosting so find a suitable one.
We use them ourselves and they provide the most affordable hosting solution for shared, reseller and dedicated server options.
What is Sendy email marketing? It is self hosted business email marketing software
You heard it right folks!
After searching the net for the best email blast software we have settle on Sendy.
Let me give you a quick run down on what it is and what it provides for your digital marketing company.
Sendy is the complete white label email marketing software for your business which runs on Amazon SES and allows you to set send or subscriber limits and create a service where you charge your clients to use the service through Paypal.
The sendy software runs on PHP and uses mySQL for the database backend.
Sendy sells at a reasonable price at $59 for a license.
Pay once and it's yours, there's no recurring fee.
This may sound slightly expensive, though looking at the other options on the market it is far more affordable alternative self hosted email marketing software for download.
Some of the email campaign software features include:
Subscriber Lists
Subscriber Details
Custom Fields
Auto Responders
WordPress Ready
Segmented Click Info
Detailed Reports
Payments with Paypal
Integrations with many CMS systems including WordPress, Magento, Joomla, Pretashop and more
If you are setting up your company to manage multiple clients with individual brands, services and products, Sendy will give you the ability to segment those clients to individual brands or categories, from which they have the freedom to run their own email marketing campaigns.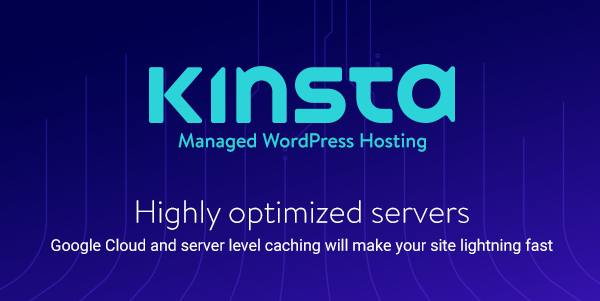 Starting at $30/mo
Perfect for people who want a WordPress that is Secure like Fort Knox
Specialization in Google Cloud Platform WordPress website hosting
Free migration, CDN and SSL certificates
Kinsta is a managed WordPress hosting provider that takes care of all the back end optimization for your website, so it runs at an optimized speed for visitors. They have cutting edge Google Cloud servers and take WordPress hosting seriously. They specialize in high-traffic WordPress websites, if you want a safe and secure host, they are the best partner to choose.
Bulk email blasts and segmented subscriber lists.
Mass import/delete subscribers, custom fields, single/double opt-in, custom subscribe/unsubscribe confirmation page, thank you for subscribing forms or API to add users. With its own API web developers who want to work with Sendy can integrate any CMS, eCommerce or CRM system into the platform.
Sendy main default setting to send emails is done via Amazon SES.
If you want to use a different SMTP system rather then Sendy it also supports other systems like:
SendGrid
MailGun
MailJet
Mandril
Google's Gmail
Self Hosted Dedicated or Virtual Server
You can also Increase your perception and get a peek into the statistics of your email marketing report.
Reveal opens, clicks, bounces, complaints and countries with charts & data. You also have the ability to reflect on your campaign and resend it to multiple or segmented lists.
Email marketing campaigns best practices – Sendy provides picture perfect automatic bounce rate, complaints and unsubscribes monitoring
Bounces, complaints and unsubscribes are automatically filtered out and applied to all lists on your campaigns so you don't reveal span alerts from your SMTP server provider. Sendy helps by not sending emails to customers who don't want them and saves you the time of manually approving and noticing the removal subscriptions.
It also gives you the ability to create drip campaigns to keep in touch with subscribers or send an email on a desired date based on your requirements.
This company also updated their script periodically with the latest features to keep your email marketing service online in tact and professional.
How does email marketing work? Utilizing Amazon SES for volume messaging.
With several hosting services, sending a great deal of emails (maybe your client has many buyers utilizing an internet eCommerce store) email is an important matter because web hosts tend to have restrictions on how many emails you can send per hour.
The standard alternative is to employ Gmail to send emails, though, this has restrictions too based on the email send limits that Google has installed.
This really is where Amazon SES comes into play because it is actually tailored towards this actual cause and the Amazon SES pricing table is VERY reasonable. Amazon SES makes sending emails more reliable along with cheap Amazon SES pricing, plus it moreover assists in email newsletter marketing to avoid SPAM folders.
Amazon actively monitors many metrics, like difficult bounces plus complaints to confirm questionable content is not being distributed.
If it detects any abnormalities, Amazon SES might put an e-mail account about probation. So, e-mail senders should moreover follow the right practices plus send top-quality emails, relevant content, keep clean e-mail lists, plus keep bounce problem rates to lower than 5% respectively.
To keep your bounce rates low for you and your clients when sending emails so you don't get flagged for abuse or span, you will be able to configure Amazon Easy Notification Service (SNS) to capture this info more effectively and reduce bounce rates.
Setting up Amazon SES for your self hosted email marketing software
The Amazon Simple Email Service (Amazon SES) is a pay-per-use e-mail distribution engine.
This Easy Mail Transfer Protocol host distributes e-mail to recipients by applications like Microsoft Outlook or any SaaS platform which generates e-mail plus requires an SMTP host for delivery.
Within the context of AWS, SES functions with applications running inside the Amazon Elastic Compute Cloud (EC2) or Elastic Beanstalk. Amazon SES is not a platform utilized to write e-mail messages or keep lists of e-mail addresses. Unlike alternative e-mail distribution services, Amazon utilizes classes from sending e-mail messages to its huge retail customer base.
There are 2 methods to utilize SES:
Easy Mail Transfer Protocol (commonly termed as SMTP)
The SDK API
They function differently; the SMTP lets you link straight into the e-mail host, while the API system enables you to send emails from the AWS SES Service.
Should you choose to utilize Amazon SES email system, just know it's effortless to set up.
From a AWS control panel, click on the SES Email Sending Service icon beneath App Services.
There is a limited scale of 10000 messages a day after your send limit is increased.
After requesting an increase in your send rate access, your e-mail quota usually will increase to 100,000 daily, with a set amount of transactions-per-second with a limit of five emails per minute.
These quota limits can slowly grow.
Typically, these limits heighten from 100,000 to 250,000 all the way up to 500,000, however you are able to additionally a request here when you need to increase your quota.
Here is a video tutorial that will help you setup Sendy on your server and connect it with Amazon SES web services.
Amazon SES pricing – Cheap email marketing cost per email
The first this you are going to be thinking about is the email marketing cost per email. Once you know this you can then speculate on what you can charge your clients for the email marketing service.
If you send emails through Amazon, you are able to employ their free tier for twelve months.
The free tier offers all access to the Amazon services implemented with fair restrictions. As an example, Amazon SES is limited to 2,000 messages daily should you choose their EC2 hosting.
Otherwise the overall expense is $0.10 per 1000 email messages.
They consider a single content email as one email to a single recipient. So in the event you send 1 e-mail to 1000 e-mail addresses it will come to the expense of 10 cents.
Attaching files and data e.g. images $0.12 per GB.
AmazonSES pricing vs Sendgrid
The pricing for Amazon when sending emails is around $1 for 10,000 emails sent out as an estimate. This is pretty good value.
Sendgrid for Sendy is also a great solution to use if you are having issues with Amazon SES. Sometimes you may prefer a different system like Sendgrid if you already use this for your other websites. On average the cost to use this service is $9.95 per 40,000 emails sent. This is also very reasonable and should be considered.
So you can see the SES pricing vs Sendgrid pricing is quite reasonable, though in this case Amazon SES comes out as the more cost effective service.
Amazon SES vs mandrill
Mandrill for Sendy is another alternative option to Amazon SES and Sendgrid. On average the cost to send 40,000 emails is $40. Mandrill is the service used by other providers such as Mailchimp and is the backbone to their email marketing system.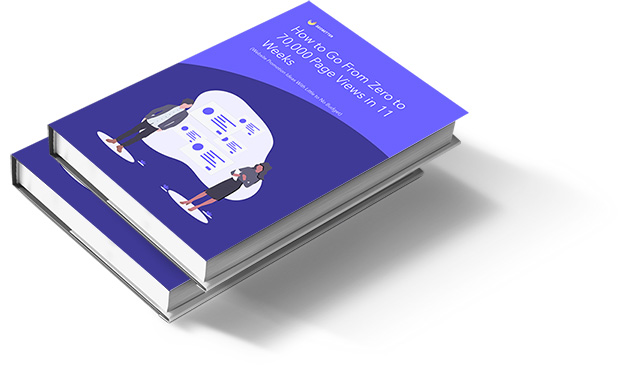 SEOBetter: Step-by-step How to grow your traffic to 70,000 unique visitors in 11 weeks.
Get this eBook PDF for free (RRP $9.95 on Amazon Kindle), plus new updates and thoroughly tested online marketing techniques by subscribing to my newsletter.


You can also sign up to our newsletter with Facebook (quicker and easier)
Starting an online marketing business and setting up your email marketing service landing page
Now that you have setup your software you need a landing page to market your email marketing business to business services to get position zero in Google.
We can help you our a little bit with this by offering you a template for content and some tips to help with gaining some customers.
Let's focus on the first steps.
The Meta Title
Keep this to around 55 characters so it is readable on mobile browsers. You should get into the practice of adding your domain name at the end of your title to have consistent branding.
Keywords you can use in your title which we have done SEO keyword research for:
email marketing
business email
email services
email marketing services
best email for business
email campaign
email newsletter
email marketing software
bulk email service
mass email service
email blast service
email marketing templates
email advertising
email marketing strategy
email marketing automation
best email service for business
Meta Description
Keep this to around 300 characters.
Use the keywords above to construct your own meta description, you should incorporate things such as your companies geographic area, your marketing niche without stuffing it with keywords. Make sure it reads well so you sound like a professional.
Page Content
Make sure your landing pages content is over 1000 words. The more content you can write the better. You can use the template below and modify it according to your business.
We would not copy and paste this word for word as you will get hit for duplicate content. You can just rewrite it or use it as a base for ideas so you can write your own landing page content
Introduce yourself to new prospects via email

There is nothing wrong with using email to introduce yourself and your services to someone who's never heard of your voice before, as long as you have something of value to offer. 

If done selectively and personally, email can be an extremely effective way of initiate a relationship with a company you really want to work with. 

An email marketing campaign – sending regular email massage to everyone you know and everyone who knows you – is a great way to marketing your services because it can consistently accomplish many things at once. It showcases your creativity, increases your visibility and builds credibility, while also distinguishing you from your competition. 

An email newsletter is the best way to drive traffic to your website as it is much more reliable and targeted.

What prevents many businesses from creating their own email campaign is the time required to create the content each time. But it doesn't have to be overwhelming. Once you find email marketing templates and a formula that works, all you have to do is treat your campaign like a client project and devote the necessary time to it.

Here are some ideas [your company] has implemented with email marketing services:

[Provide case studies and real life example]

People love to see what others like them have done, which means they will take time to read a simple case study that described a problem you have solved for a client. This is a good springboard to offer more general advice. 

Showing how you've helped clients address specific challenges is good from a promotional perspective too, because it gives concrete examples of the work you do, which can otherwise seem abstract to those who hire you.

Offer a list of your top three to five tips on a subject. There must be hints you can give your clients and prospects about how to make the process of working with you go smoothly. Turn these hints into tips, like "how to hire a designer" or "how to get great work from a designer".

Answer your clients frequently asked questions. Keep track of the questions your clients ask, whether via e-mail or in person. Then answer each on in a short article. If you cant think of any questions, send you current clients a quick message asking for their questions.

Another email marketing strategy is to offer your opinion on a hot topic. Don't be afraid to tackle the hot issue sin your field. 

Email keeps you visible, keeps your market connected to you and motivates people to respond. Most important it is that back and forth nature of email that builds relationships. If you do your email marketing right, your recipients will actually look forward to receiving your messages. They may even thank you for it.
Here are a few more tips for creating the top rated email marketing services for your potential clients (or so you like to think!)
Make an email subscribe form visible on your page
Use bullet point lists to outline the features of Sendy on your landing page
Provide a sample email marketing campaign plan
Reduce the size of the images used so the page loads fast
Make sure the landing page is mobile friendly
If you find it hard to write up content about topics like this, sometimes it is easier to hire a writer. We have had clients who used the company below and had good results.
You just need some high quality unique content to get the ball rolling.
Hire your content writers here and save time
Email marketing for small business – Integrate your clients email subscribe forms
What better way to get a new client on board with your email marketing software then by offering them the free service of integrating sign up forms into their website.
Since sendy is a well known white label email marketing software system it comes with a large selection of plugins and scripts which will help you integrate it into many of the most popular content management systems.
We have covered some of the most popular CMS integration options below, if your clients website is not here then you can also take a look at the Sendy website and browse their forums. If you are tech savvy Sendy also includes an API which lets you code in any integration that is needed.
Sendy Joomla Modules & Plugins
With Sendy Joomla extensions such as plugins and modules you can integrate users who login or subscribe to your website with Sendy's email marketing list. Joomla is a powerful CMS system with many features which is why it makes it essential to extend your email marketing capabilities by integrating Sendy.
We will keep an eye out for Sendy Joomla modules and plugins which make your life easier when growing your email marketing lists.
Sourcecoast Sendy Joomla Plugins
The sendy package works with Joomla 3.0 and comes with a module and plugin. It adds the following functionality, a newsletter subscription sign up module for your website which you can style with CSS suffix's, a plugin to auto subscribe users and an easy API for adding or removing users from a newsletter or any other Joomla component or module extension you have on your website.
Download the Sendy Joomla module
---
FWD Sendy Joomla Plugin
FWD is a Sendy integrated Joomla plugin which makes it quite easy to add a Sendy activated newsletter to your website, anywhere on your site. After you have installed the plugin you just need to connect to it your Sendy API credentials, URL and list ID. The plugin works by adding short codes to your Soomla pages where you want the form to appear.
Below are some examples of the shortcode syntax:
For subscriptions to a single list: [sendy id= "1"]
For subscriptions to a multiple lists: [sendy id= "1,2,3"]
Download the Sendy Joomla plugin


Free and Paid Sendy WordPress Plugins
There are a wide variety of Sendy WordPress plugins which we will list here and keep updated as it grows. Sendy for WordPress is a great way to increase email subscribers on your website. Some of these plugins are free WordPress plugins and some are paid WordPress plugins for Sendy.
1st Choice: Sendy Ninja Forms Plugin
The Ninja forms plugin for WordPress lets you subscribe users using ninja forms. You can created an unlimited amount of forms for your website using this plugin. This has to be the most powerful, flexible, and easiest WordPress form builder in existence!
Create forms for Sendy subscriptions using the ninja forms plugin.
---
2nd Choice: Optinmonster Plugin
Optinmonster is one of the most feature rich plugins available. Not only can you integrate it with sendy you can use some of the other features such as A/B testing, exit intent and re-targeting.
This plugin provides templates are proven to convert. With over 75+ pre-made templates you can choose from to increase user sign ups.
Marketers will love all of the features including popups, timed floating bars, full site overlays and slide-ins.
---
Sendy Widget
This is a plugin which provides and easy way for users to sign up to your list and software installed on your server, Sendy already needs to be installed and configured before this will work.
---
A free Sendy integration i found for WP contact form 7 (https://wordpress.org/plugins/contact-form-7/). It is a github fork and you need to be able to modify wordpress yourself, so a little knowledge is required. If you are smart enough you can create your own layered pop up with this integration and another free plugin. If you want a guide post a comment and i will blog on how to set it up.
https://github.com/CrystalAsia/sendywpcf
---
Sendy Contact Form 7 Plugin
If you are using Sendy to handle your subscription, then this plugin will integrate your Sendy Lists in your subscription froms easily. You can manage your lists and subscribers through wordpress by connecting your sendy API.
Create forms using Contact Form 7 plugin.
---
Bloom Sendy Forms Plugin
Bloom is an email opt-in plugin which can help you extrapolate your email marketing list and grow your business. This excellent plugin allows you to seamlessy integrate ElegantThemes' Bloom email opt-in plugin for WordPress with Sendy newsletter application.
https://appvisionaire.com/downloads/bloom-sendy-integration-addon
---
Total Support Widget Plugin for WordPress
The ultimate support WordPress widget. Built to stand on it's own, you can create as many these in different sidebars that you need for your website. This plugin allows for the option to integrate with your Sendy installation giving you the change to build your lists.
---
Convertplug CRM Plugin for WordPress
ConvertPlug can be integrated with all major mailer service providers that help you to store and manage leads. You can use this CRM systems plugin to connect your Sendy install to manage your marketing list databases.
https://www.convertplug.com/integrations/
---
Sync to Sendy Plugin for WordPress
This plugin allows you to subscribe an user to your Sendy list when he registers. Once you have activated the plugin and entered your credentials it will sync new users to your required Sendy list.
---
Sendy Magento Integration Connector
Magento is one the most popular eCommerce CMS systems on the market. Now with the release of Magento 2 there are alternatives available for cheaper email marketing systems to use for your eStore. Sendy Magento Integration is now available with Sendy Magento Connectors. This allows you to plugin your Sendy software to your Magento store either through an email marketing popup or on checkout after the customer has completed the checkout stage.
Capture & Create email campaigns from Magento
Capture your email subscribers in Magento with this connector. The features inlude:
Connects with your API-Key in Sendy
Encrypted API Connection
Your Sendy and Magento website can be on seperate servers
2-way sync with Sendy
Subscribers to Magento are added to Sendy
Create & Send Newsletters with this Sendy Magento Connector
Template library for email newsletters
Save your email marketing templates
Product Support
Download Capture & Create email campaigns from Magento
Sendy WHMCS and Opencart plugins
Each of the proceeding software systems has a module or connector which allows you to use your Sendy email marketing service without importing and exporting lists manually.
This is all the research we can provide as we cant cover all of the CMS systems on the web as there are to many!
If you use any of the systems we have covered, at least we have saved you some time in searching and you can get down to the nitty gritty of building your email marketing suite empire!
Sendy WHMCS Connector (Paid)
This addon Subscribe, Update and Unsubscribe WHMCS Clients to your Sendy (www.sendy.co) Lists.
---
Sendy Opencart Integration
Opencart is a similar software for eCommerce which also runs on PHP. We wont go into to much detail about the difference in each of the systems as by this time you would have already chosen your eCommerce software and are looking for information on how to connect it to Sendy.
This is a manual application script you will need to upload and configure into your Opencart website and Sendy software to allow for the integration to function. It is hosted on Github so you can download the source and follow the instructions.
---
Marketing your subscription based email marketing service
So if you have followed this guide you have your white label email marketing software installed and ready.
So now what do you do?
You need to find customers or market to your existing clients.
There are some tools you can use to boost your marketing efforts and target the right clients who will purchase and use your service.

Visual Visitor – Anonymous visitor identification
Who is visiting your website? Why are they looking? Where are they coming from?
These are the questions you should be asking and should be finding answers too. When you know who is looking at your service and how frequently you can then re-target them accordingly.
Spyfu – Find you competitors most profitable keywords
As you should know by now, you are not going to be the only person selling an email marketing platform for customers to use. There are already companies doing this and doing it well!
Instead of starting from scratch why not copy what your competitors are doing?
This software program will allow you to download all of your competitors keywords and where they are advertising so you can take a slice of their market.
If you have some money to spend on advertising make sure you check out Spyfu!
Bouncezap – Conversion Optimization & Lead Generation
This is your all in one suite for capturing emails and making sure your website converts. If you want to work on your pop up game, analyze website data or even identify conversion issues then take a look at this website.
Bouncezap also connects with Google Analytics to pull data such as landing page information and bounce rates to give you the exact information you need to improve your landing pages.
Monster Insights – Know your visitor
MonsterInsights shows you which country your visitors are from, what their interest are, how long they spent on your website and the location they browsed from.
This is basically a full featured alternative to Google Analytics. If you don't have the time to learn GA then you should have this software as it gives you all of the most important information about your website and it's traffic.
Sendy Installation & Setup Services
Sendy Installation & Setup Services for websites. Do you have a CMS website such as Joomla, Magento, Opencart, Shopify, WordPress or a CRM system you would like setup to work with Sendy Email Marketing software.
We can help you out with things such as website promotion ideas and how to find low competition long tail keywords using free tools. Based on your requirements we can setup and install Sendy on your server for a set free.
The server should be a linux base server running PHP and mySQL. Plesk or Cpanel is handy though it is not essential.
We can also setup Sendy to work with Amazon SES, mailgun, mandrill and custom SMTP servers.