This is the complete Woocommerce guide which will cover all topics such as:
SEO
marketing
plugins and hosting
To ensure you get the most out of your Woocommerce store.
You'll agree with me when i say..
It is hard to convert new users into buying customers.
Or is it?

Well it turns out you can increase your WooCommerce sales by adding a few plugins to your site.

Our client has a WooCommerce product page that is converting 21.7% of traffic into new purchases.

And in today's post I'm going to show you what these plugins and techniques are.. and exactly how you can add them to your WordPress website.

Achieving e-commerce success with your WordPress site takes commitment and hard work. But it's important to make the effort, if you don't, you may lose ground to your competitors.

Whether you are getting starting or want to take your e-commerce efforts to a higher level of success.

We have the right solution for you.
---
Achieving e-commerce success with your WordPress site takes commitment and hard work. But it's important to make the effort, if you don't, you may lose ground to your competitors.
Whether you are just getting starting or want to take your e-commerce efforts to a higher level of success, we have the right solution for you.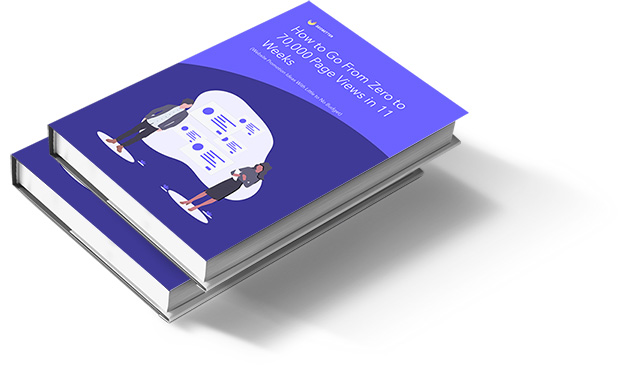 SEOBetter: Step-by-step How to grow your traffic to 70,000 unique visitors in 11 weeks.
Get this eBook PDF for free (RRP $9.95 on Amazon Kindle), plus new updates and thoroughly tested online marketing techniques by subscribing to my newsletter.


You can also sign up to our newsletter with Facebook (quicker and easier)
A WooCommerce guide for Woocommerce product data SEO
Customers will use keywords in Google to research product options, compare prices and make a decision about a purchase.
You should come up with some action keywords you can combine into long tail queries for the title and meta description of product landing page for online stores.
Prepare a list of keywords which are action related – Buy, purchase, price, compare, review
Get a full list of brands available from your store
Compile a list of categories and the properties of your products – Include features such as size & color or the type of product you are selling such as: "IPhone x, IPhone 8, Apple TV".
You can use a keyword combination tool such as MergeWords
Mix up your titles and create unique product titles for each of your online stores. By combining your product keywords with generic call to action keywords like "Compare prices iPhone X 256gb Vancouver".
Put the keywords into a spreadsheet or your favorite SEO tool and check search volumes on each keyword. If you don't have any SEO tools you can use Adwords external tool.
If you need some help to see what is already out there try the following search term in Google and replace the keywords with the product you are promoting.
We use this strategy all the time because it's extremely powerful.
It allows you to find the top ranking products listed in Google that you are competing for.
iPhone x + intitle:"buy" + inurl:iPhone x
Make sure your product keyword is at the start of your meta title – This is one On-Page SEO factor you need to remember.
We have experimented with many clients running WooCommerce and have found that products with the target keyword at the start of the title outperform ones that don't.
Tip: Keep your meta title length below 55 characters
Now: Get ready to write up a detailed meta description – Don't get to excited and rush into things to find you have no idea what you are doing.
Meta Descriptions are the second most important On-Page SEO factors for product and category pages in WooCommerce.
It is very important that you include your target product keyword in your meta description. If you forget this factor the chances of you ranking #1 for your keyword will be near impossible.
Write up a product description, use a different action related keyword mixed in with your product keyword title. Make it simple and easy to read.
If you are having trouble finding related keywords to your product try using a keyword research tool such as LSI keyword checker, Google Adwords external tool or SEO Power-suite Rank-checker.
Tip: Keep your meta description length below 145 characters
SEO optimize your product descriptions and woocommerce product settings
If you are having a hard time with the SEO side of this chapter, you can work with an SEO optimization company like Red Cedar to make these changes.
Start your product title with a < h1 > tag
A < h1 > tag is the most important tag and holds a lot of emphasis about your product and what is to follow.
That means you don't need to rely on your second sense. Your customer will KNOW they have found the correct product.
Keep your products main keyword in the < h1 > tag
Optional tags to use:
Have your Keywords or related keywords in < h2 > Tag
Now you have your < h2 > tag covered move onto your < h3 > tag and put the same keyword in with different phrasing.
Use LSI keywords for your < h3 > tag
Create a list of features or how your product can be used. Be creative with your < h3 > tag and use related keywords which will inform google what your product can be used for.
Woocommerce website help for SEO Optimized URL's
Don't make the mistake of stuffing keywords into your product pages short url (slug)
Update your product URL's slug (the URL that shows in the browser) keep it as short as possible.
SEO optimized URL: http://www.websiteURL.com/category/product-name
Non SEO optimized URL: http://www.websiteURL.com/category/product-name-moreinfo-moreinfo-123
Non SEO optimized URL: http://www.websiteURL.com/category/product?id=51
SEO Optimize woocommerce product visibility on Google
You might be wondering, how do I get my product listing to have star reviews and an image in the Google search results like my competitors do?
…still confused and scratching your head?
Schema tags can provide a big chunk of extra traffic to your online stores products landing pages.
Google loves structured content and with schema you can update your product pages with detailed instructions for search engine bots to read your content.
As a reward, you will get a much higher CTR (click through ratio), which will help you to move up in the rankings.
By using the correct plugin you can include information for your online stores product results in google:
Description,
Image
Videos
SKU
Price
Condition
Availability
Ratings
Colors
Category
Width, height and weight
Some plugins you can use for Schema with WooCommerce include:
All in one rich schema snippets
A WooCommerce guide for SEO plugins
SEO ultimate for WooCommerce
We prefer to use SEO ultimate for WooCommerce rather then Yoast as it has a few more features that can help you grow your online store.
Here are some settings you can work with for your WooCommerce store.
Deep link juggernaut
Take some time to interlink some of your keywords. This will refer link juice between your online stores category or product pages.
We tend to focus on top level category pages.
Link your top level category page URL's to your category keywords to provide some extra link juice to your category landing pages.
You can set how many times you want the internal links to show. We prefer to only use the deeplink setting on pages and blog posts to make the interlinking process easier.
You can choose to set it on WooCommerce product pages if you wish, though it may distract the user from the main purpose of clicking the add to cart button and apply an overload of internal links if you have thousands of products.
WooCommerce product category information architecture
It is well known that you should properly silo your online stores category structure. What this means is that it should have a logical structure path to the product page.
Tip: Make sure your sites breadcrumbs reflect the menu structure as an exact match.
Lets take a look the the default WooCommerce URL settings..
Your category level URL's will look like this:
http://yourstore.com/category/product
Your product base level URL's will look like this:
http://yourstore.com/shop/category/product
This is not horrible for a URL structure…but not great either.
If you want a perfectly structured category silo's with automatic redirects for your store's URL we recommend Perfect SEO URL for WooCommerce
There is a now a free option available which does everything that is needed to remove the category slug and update what is needed so you can have your URL's optimized for SEO.
Also to add to the excitement it has the following features:
It is compatible with Yoast SEO
WPML WooCommerce Multilingual compatible for multisite installations
Automatic adding of the 'rel=canonical' attribute to duplicate pages to improve SEO
Supports Woocommerce stores with a large number of products (has been tested with sites that have over 100,000 products)
Download Premmerce Permalinks for Woocommerce
Critical Tip: If you update your URL's make sure you provide a 301 redirect from all your old URL's to keep your existing link juice.
WooCommerce Guide Essential – No index your product tags
If you have thousands of products with thousands of tags, this is duplicated content.
You can no index your product tags through the settings.
Navigate to Meta robot tags and click on the default values tab.
XML Sitemap & Google News feeds
This is a must for all sites, Yoast SEO provides an integrated sitemap if you choose to use that plugin.
You can also download the XML sitemap and google feed plugin
In other words, great SEO definitely won't hurt you. So there's no reason NOT to publish SEO optimized products every single time.
You will be soon asking yourself why is my eCommerce store performing so well!
Once your products are optimized try blogging about your top products or work with a content marketing agency to start your inbound traffic conversion rate optimization testing.
12 WooCommerce plugins and Woocommerce checkout settings
What if the big players in the eCommerce industry running WooCommerce had a set of plugins which ran their website on auto to increase sales 3x each month.
The higher you site ranks, the more sales you get, right?
Well…not really
It turns out that you can get more sales…WITHOUT higher rankings.
Let me go through how this powerful strategy works with WordPress plugins:
12 WordPress plugins you need to install
Some are to increase sales for your online store, some are to make things easier for the customer.
Sumo.com provides an enormous amount of features for online marketing in WordPress. It is everything you need in once place.
It allows you to setup multiple lead functions such as pop ups, welcome mats (for Facebook ad landing pages) click to trigger, share and smart bars.
We suggest using a simple slide to pop up on product pages so you don't divert the customer form the sale. A slide in pop up on one of our recently upgraded clients site converted at an impressive 4.52%.
Add a welcome mat to your websites blog page, you will be surprised how many extra email sign ups you will gain! Working with a PPC management company can help to bring in more traffic and conversions to your landing pages.
1. Beeketing
Where sumo.com is more focused on capturing emails for your online store, Beeketing focuses more on the promotion of sales for your eCommerce store.
They provide apps which focus on your visitors browsing habits and guide them through the conversion funnel.
From here you are provided with more loyal customers for your store.
We like to work with these apps.
Build an exit intent pop up to prevent cart abandonment. When a customer attempts to leave your WooCommerce store you can offer a coupon to convince them to stay and buy your product.
Generate new sales by giving customers the incentive to share the product on social media after checkout.
Automated recommendations to suggest products customers are most likely want to buy. This is a great little tool to increase sales.
You can browse all the plugins with https://beeketing.com
2. Drift Chat
Do you wonder how large companies gather email addresses without providing a lead capture form?
Here's how they do it (and you can do the same thing)
It is through customer service IA bots.
Drift provides a free WordPress plugin to connect a live chat platform to your store.
It is called a conversational marketing platform.
Bots are what cutting edge teams are using to automate their marketing. LeadBot qualifies and prompts a conversation with your visitors, identifies which products they are interested in and then points them to a product page.
Drift connects with the majority of CRM and email marketing platforms so you can keep your customers information for further marketing!
Setup your bot conversation process to learn how to sell to your customers in your online store.
Now that you've got them nodding their head in agreement, it's time for the promise.
The best product they will ever purchase on your WooCommerce store!
3. WooCommerce social share for orders
It has been shown that having social share buttons next to your "add to cart" button can decrease conversions by 34%.
In this WooCommerce guide we highly recommend avoiding this.
Keep in mind social sharing is extremely important for increasing brand and product awareness.
The kicker is where you give them a chance to share after purchase.
WooCommerce social share for orders is a flexible WooCommerce extension that allows the customer to share their order on the order received page of your eCommerce store.
This plugin is will undoubtedly boost your sales and your social share count. Get in contact with one of our social media consultants to gain a further understanding of how we can increase your eCommerce revenue with social media marketing.
This technique has a bonus benefit, the customer has purchased your product and wants to share it with their friends. You also get a benefit from the share.
Download WooCommerce Social Share For Orders
4. Abandoned carts for WooCommerce
Do you check which customers have made it to the checkout and not paid?
If not, you should.
After all, buyers may change their mind…
With the average shopping cart abandonment rate as high as 70%, this free wordpress abandoned cart plugin will help you get back those customers who did not complete the checkout process.
It works by sending customers emails based on a time interval from the date of reaching the checkout page, reminding them about their abandoned orders and asking them to try again.
Download abandoned cards for WordPress
5. AfterShip – WooCommerce Tracking
Aftership will automatically add tracking numbers and courier fields to your product admin panel. Select a courier on you WooCommerce customer order page in the admin area and enter the tracking code.
It will be displayed on your customers order page on the front end of your store.
AfterShip supports over 360+ carriers worldwide and has a visually appealing tracking display for all orders.
Download AfterShip – WooCommerce Tracking
6. Tracking Code Manager for WordPress
Tracking Code manager is a free wordpress plugin that gives you the ability to manage ALL your tracking code and tracking pixels in one area.
This saves time with messing around the functions.php file in WordPress.
Use this tool to track your product feed automation for online shopping marketplaces, Facebook and PPC campaigns in one place.
Save your time and focus on product promotion.
This makes sense if you think about it… – Tracking code manager for WordPress
7. Infinite Ajax Scrolling Lite For WooCommerce
Many of our clients entire sites are built on lazy loading.
Which means, everything gets loaded as it is viewed. As you keep scrolling down, the images will keep loading.
This is essential for WooComerce stores as users sort through your products.
No more pagination clicks!
Ever since we switched to infinite loading for products, we have seen an improvement in the loading speed by well over 30%.
This feature is all the more useful on a smartphone as it is the natural tendency to scroll down while using a smartphone.
Download Infinite Ajax Scrolling Lite For WooCommerce
8. YITH WooCommerce Badge Management
Sometimes you want to make certain products POP.
That's why in this Woocommerce guide recommend a simple-yet-descriptive badge management plugin.
Badges have been proven to increase sales up to 55%. Badges play on a customers mind as they draw their attention upon a specific product or offer making the interest in the product higher and their will to purchase increase.
Download WooCommerce Badge Management
9. YITH WooCommerce Coupon Email System
This coupon email system lets you send an automatic rewarding emails for first time purchasers on your WooCommerce store.
This free WordPress plugin is a powerful tool to get new customers back in the door.
You can modify the email and coupon amount.
The best part?
You gain a loyal customer and increased revenue.
Download WooCommerce Coupon Email System
10. YITH WooCommerce Mailchimp
If you have a Mailchimp account, we have found this is the best plugin to use.
It will automatically add all new customers to your Mailchimp list when they checkout.
You may need help with an email marketing strategy for your store, you can get in contact with our team for expert advice.
Download WooCommerce Mailchimp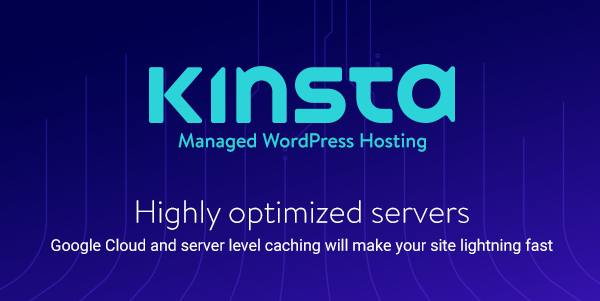 Starting at $30/mo
Perfect for people who want a WordPress that is Secure like Fort Knox
Specialization in Google Cloud Platform WordPress website hosting
Free migration, CDN and SSL certificates
Kinsta is a managed WordPress hosting provider that takes care of all the back end optimization for your website, so it runs at an optimized speed for visitors. They have cutting edge Google Cloud servers and take WordPress hosting seriously. They specialize in high-traffic WordPress websites, if you want a safe and secure host, they are the best partner to choose.
11. YITH WooCommerce Review Reminder
A picture speaks a thousand words…
This is what the perfect review would look like…
Send an automatic review reminder after 7 days with an invitation to make a review of the items purchased.
Tip: Use a WooCommerce review plugin that support rich snippets and schema tags so your review count shows in Google. – WP Review Pro
Download WooCommerce Review Reminder
12. YITH WooCommerce Product Bundles
Do you have a list of your top selling products in WooCommerce? Need help finding it?
Click on reports in WooCommerce from your WordPress admin area.
Now you have your top sellers, create a product bundle with a slight discount.
Give it a promotion on your homepage or create a new WooCommerce category for all of your best selling bundles.
You can even plan ahead and build your bundles around sales and celebration events over the year with this woocommerce shop page builder.
Bundles are the best way to offer deals and best sellers to your customers.
Download WooCommerce Product Bundles
If you are having trouble in setting up these plugins suggested in the Woocommerce guide you can work with a web development company who can setup the process for you.
13. WP Footprint
An all in one journey analytics plugin for WordPress. With this plugin you can track where your customer landed on your page, the actions and pages they visited and where they left.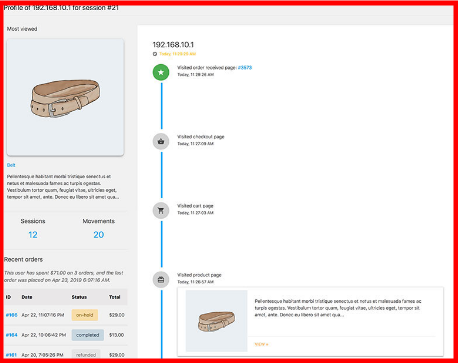 This helps to figure out exit points on your website.
Use this tool to optimize your conversion rates and find product page errors.
How to speed up your WordPress Woocommerce website with 3 plugins
Do you enjoy waiting for a site to load?
Can I take a guess and say the answer is "NO…"
In fact, statistics show if your site doesn't load in 3 seconds, most users will make the decision to leave and look at your competitor.
Page speed became a ranking factor from Google a few years ago giving a higher ranking preference to sites that are optimized for speed.
We recently implemented a new theme and improved the site loading speed for one of our clients. The graph below shows how the sites traffic increased over time with our content marketing efforts.
Imagine if you could make one simple tweak to your website, and see an instant boost in site speed.
Or even better
What if there were 3 of these tweaks.
You'd probably be so excited to read about them you would fall of your chair.
Lucky for you, that's exactly what I am going to explain to you right now.
Before you start, run your site through these 2 sites.
This Woocommerce guide for speed will give you an idea of how your site loads for your users.
WordPress speed optimization plugins to recheck your loading time!
WooCommerce Guide Must Have: Smush Image Compression and Optimization
Lets start with a quick win.
Resize, optimize and compress all of your images with this smush plugin.
It is 100% free and will decrease your sites loading time by around 15%.
This plugin scans every image you upload or have already uploaded to your site and smushes it into a small file size without losing any quality.
We use this on all of our clients sites and recommend you do the same.
Download Smush Image Compression and Optimization
Autoptimize
When you work with modifying code above the fold, compressing HTML, CSS and Javascript you have to be careful.
Before you do this we recommend taking a backup of your website and database.
After testing over 20 plugins, when writing this Woocommerce guide we have found that this one works with all of our clients WordPress sites.
Test and tweak the settings. You may not be able to optimize everything but you will get away with some of them.
Try tinkering with the following:
Minify, cache scripts and styles
Injects CSS in the page head
Defer scripts to the footer.
Minify HTML code itself
Try each one by one then go back and view your website to see if it loads as usual, if it does not then switch off that feature.
Overall this plugin will make your page really lightweight.
WordPress Cache
W3 Total Cache improves the user experience of your site by increasing website performance, reducing loading times for images and previously viewed content.
We like this plugin as it also integrates well with the Amazon CDN network.
Using a content delivery network improves your websites loading time by offloading images to a cloud server.
In this Woocommerce guide we won't go into details though if you are interested in off loading your images with Cloudfront and Amazon S3 take a look at the following guide.
How to use Amazon Cloudfront and Amazon S3 with WordPress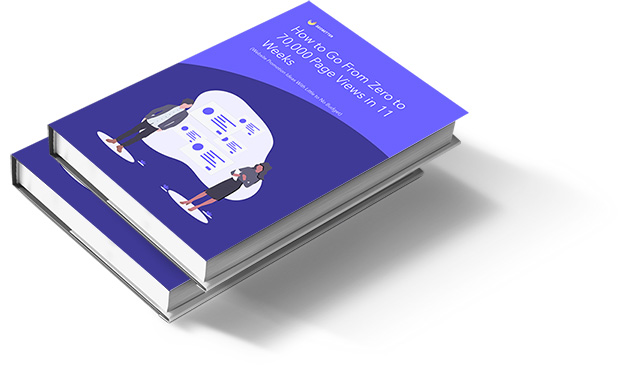 SEOBetter: Step-by-step How to grow your traffic to 70,000 unique visitors in 11 weeks.
Get this eBook PDF for free (RRP $9.95 on Amazon Kindle), plus new updates and thoroughly tested online marketing techniques by subscribing to my newsletter.


You can also sign up to our newsletter with Facebook (quicker and easier)
Woocommerce multiple payment gateways
I'm excited to tell you that we have discovered a way to make your sales funnel even more powerful.
We found many customers were leaving on the checkout page of a clients WooCommerce store and we had to brainstorm why.
And then it hit me:
Why would I offer only one form of a payment method such as Paypal when users may want another way to checkout…
…offering one payment processor to the customer they do not use can make them turn around and move onto the next company offering the same product.
This approach doesn't make any sense.
So we decided to implement multiple payment processors with different options of payment to increase customer satisfaction.
We implemented the following on all of our WooCommerce stores and have seen an increase in revenue of 22%
Braintree Woocommerce custom payment gateway plugin
A credit card processor on site can help smooth out the checkout process. Instead of using Paypal and being redirected a customer can purchase without leaving your store.
There are too many options out there for company to take credit card payments online. For this Woocommerce guide we like to suggest Braintree as it accepts Visa®, MasterCard®, American Express®, Discover®, Diner's Club, JCB and Apple Pay.
Download Braintree for WooCommerce
Zippay – The best woocommerce payment gateway for partial payments
Have you ever wanted to purchase a product and put it on Lay by? This way you can pay it off over time.
This is an option you can now use with your WooCommerce store.
If you have high priced products, customers can use Zippay to purchase your product and pay in increments.
Sign up to Zippay for WooCommerce
Cryptocurrency Woocommerce free payment gateways
With the growth of Bitcoin and Litecoin you should take advantage and allow customers to purchase online with their Cryptocurrency wallet.
We like to use: https://www.coinpayments.net/
Download the Coinpayments Woocommerce plugin here
With a low rate of 0.50% on each transaction you don't have to worry about losing profit from your revenue.
WooCommerce subscriptions, affiliates and up-selling
I've got good news and bad news…
First, the bad news..
We don't have any bad news, this is a WooCommerce guide!
Now for some good news..
You can significantly boost your revenue with subscribers.
Think of a product you have buy every week. Coffee, Milk, Bread.
Wouldn't be easier if you could purchase a subscription to these products online and have the payment automatically deducted and the product sent to your door.
This is where WooCommerce subscriptions comes in.
Think of products your customer may want to purchase on a monthly, quarterly or yearly basis.
WooCommerce subscriptions offers multiple billing schedules available to suit your needs and convenient automatic payments with over 25 payment gateways.
Create variable subscription products and allow your customers to choose a subscription that suits their needs.
Download Woocommerce Subscriptions
WooCommerce Affiliates – Woocommerce split payments plugin
You may have some friends who would want to sell your product on their blog, Instagram account or Facebook page.
Why not get people selling for you?
No problem, with this plugin you can let your users share your products in exchange for a commission on each product sold.
The plugin manages all totals concerning affiliates and updates them according to the status of commissions and orders.
Download WooCommerce Affiliates
Up-sell your customers hard with the sales countdown WooCommerce add-on
Do you sell yoga cushions or desktop computers?
At the end of the day the only thing you should be thinking about is selling more to the same customer.
I will quickly remind you why it's worth going through the trouble of up-selling your customers on checkout.
What's more likely to motivate you to add a product to your cart when you checkout?
A discounted popular product, a time limited sale..
Second, we like to include a strong call to action that asks them to confirm they want the product right away.
We do this with a limited time only product offer, for this customer only for this one checkout time only (that's what we tell them..)
Lets get into how we set this up with our WooCommerce guide.
You will need to download these 2 free plugins.
Sales Countdown WooCommerce Plugin
Restrict Widgets for WordPress
After you have activated both products, select 1 – 3 products from your store, usually something on the lower end of the price scale.
Click on the product you want to up-sell from WooCommerce and go to the edit product screen.
On the right hand column tick the box to add the product to the sales countdown then set a date in the future.
Go to your widgets manager and add a custom HTML widget to your desired column.
Paste the code into the HTML area:
[sales-countdown-product]
Assign the widget to a column on your shopping cart page only (don't add it to the checkout page, by this time the customer has already made up their mind on what they want to purchase.)
It is as simple as that.
You now have a call to action to up-sell the customer.
We have seen orders increase in revenue by 22% each month by adding this one small trick.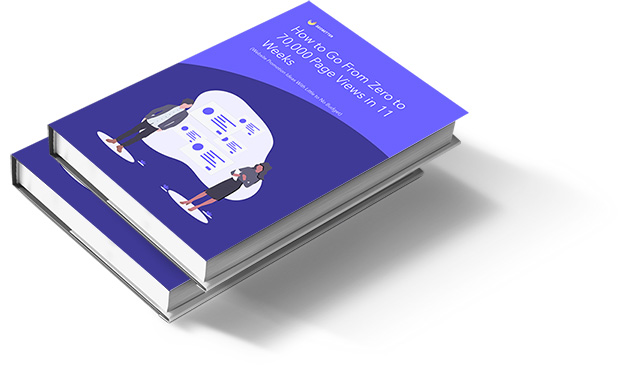 SEOBetter: Step-by-step How to grow your traffic to 70,000 unique visitors in 11 weeks.
Get this eBook PDF for free (RRP $9.95 on Amazon Kindle), plus new updates and thoroughly tested online marketing techniques by subscribing to my newsletter.


You can also sign up to our newsletter with Facebook (quicker and easier)
The Woocommerce customization tutorial for Woocommerce product visibility
Quick question:
What's the #1 page you want someone to visit to when they come to your eCommerce store?
If your answer is, "One of my best selling product pages".
You want your visitors to go to pages designed to sell your products, these are landing pages.
We recently created a WooCommerce product page layout for our client that converts at 23.2%.
Responsive Tabs
We like to use responsive tabs on our WooCommerce store, if you have ever found your Woocommerce settings checkout tab missing then check out this plugin. This allows you to easily pack more information into your product page and increase your visitors average browsing time (which is an SEO ranking factor)
If you need a site wide tab we like to use the WooCommerce Tab Manager plugin.
This helps when you want to add site-wide information on all of your product pages such as shipping costs.
Download the WooCommerce Tab Manager
Have you ever heard this one before?
"It's 5 times cheaper to keep a customer than to gain a brand new one."
Well lets apply this theory by improving your product landing pages.
But how?
That's easy, give your customers as much information as possible about your product.
Bottom line?
Make a strong call to action!
Don't distract the user from the add to cart button.
This means no social share buttons near the add to cart button, decrease the clutter and focus on one thing.
Giving the user as much juicy information about your product as you can.
In this Woocommerce guide we suggest to add the following to your product pages:
Product specifics – Get into all of the details and display it for all of your users. People want to know what they are buying (is it vegan?, don't worry if it was we would tell you about it)
Videos in your long description – Search Youtube or Vimeo for your product. See if someone has already created a video on how to use it or how it works. Click the embed button (remove all the play features) and add it to your long description.
Q&A – Write your own Q&A for your products. Ask your customer service team to find the most frequently asked questions and write up the questions and answers. You can use this WordPress plugin – WooCommerce Questions & Answers
Reviews – The more reviews your product has the higher chance it will sell. Leverage customer reviews and photos throughout the buyer journey to increase trust and sales. We like to use WP Review Pro
WooCommerce Frequently Bought Together
Why not offer an insight into what customers like to purchase together.
Take notice from the largest online shopping store, Amazon.
Add this plugin and update your products to show products that are frequently purchased together to up sell your customers.
Download WooCommerce frequently bought together
You're probably saying to yourself by now:
"This is AWESOME information. What's the easiest way to put this into practice?".
The WooCommerce Guide to WordPress Hosting
Keep in mind that this isn't a turnkey solution like you might see with an A/B testing software.
If you have over 1000 unique visitors a day and want conversions on your website, implementing a fast hosting environment can significantly boost conversions.
Hosting your website on Cloud hosting or a VPS (Virtual Private Server) has many benefits.
I've long suspected that servers with an overcrowding of websites sharing the same IP get a slight decrease in Google's search results.
There are many high quality WordPress hosting providers out there but we recommend:
Tip: When you sign up install an SSL Certificate on your website. A secured websites is now a ranking factor for SEO.
Searching for Woocommerce functions documentation? Buy a WordPress theme instead
At this point you're probably wondering:
"OK, I'm ready to try a theme upgrade for my WooCommerce store. How do I start?"
Well you have two options really.
You can learn about Woocommerce functions documentation in building a theme and spending a few months fleshing out your own design or you can bite the bullet and purchase a pre made wordpress themes.
How do I install a new WordPress theme on an existing website?
Find a theme provider that has SEO optimized fast loading WordPress themes
View the theme demo and options and check if it supports WooCommerce themes
Purchase the template subscription or theme
Take a backup of your website with the All in one WP migration Plugin
Make a testing platform with a new fresh install of WordPress on a sub directory, export and import the WP migration file and test out your new theme
When it looks good and everything works, export and import again to your original site
When looking for a WordPress theme we only ever suggest responsive clean coded themes with no over bloating of files and scripts.
Here is my advice: If you want to use WordPress, then I will highly recommend you use StudioPress Pro Plus All-Theme Package or MyThemeShop
We can help you out with things such as website promotion ideas and how to find low competition long tail keywords using free tools.